CSR
CSR Projects in 2022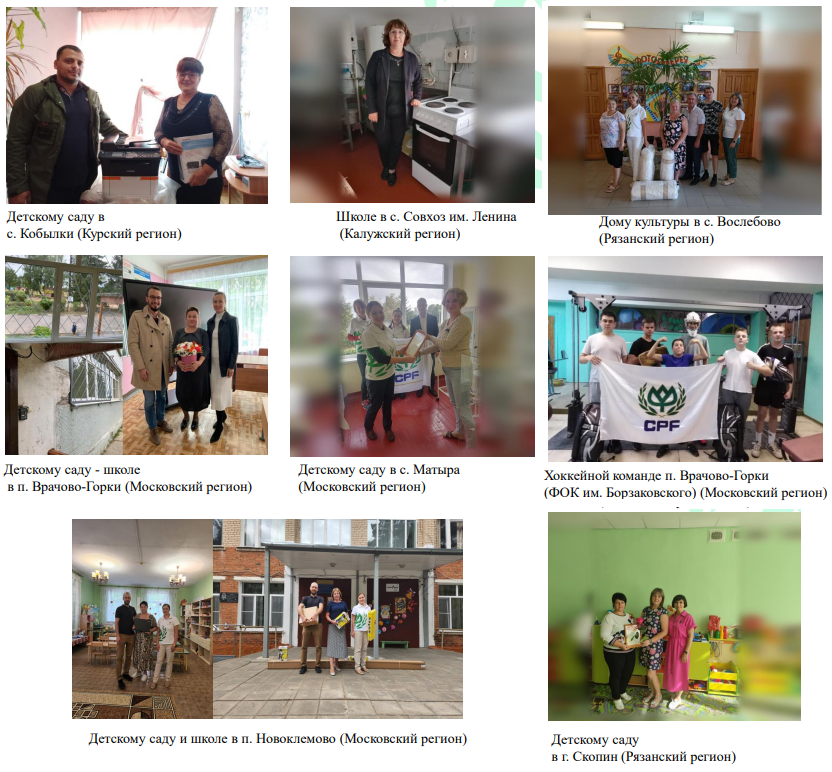 * * *
CSR Projects in 2021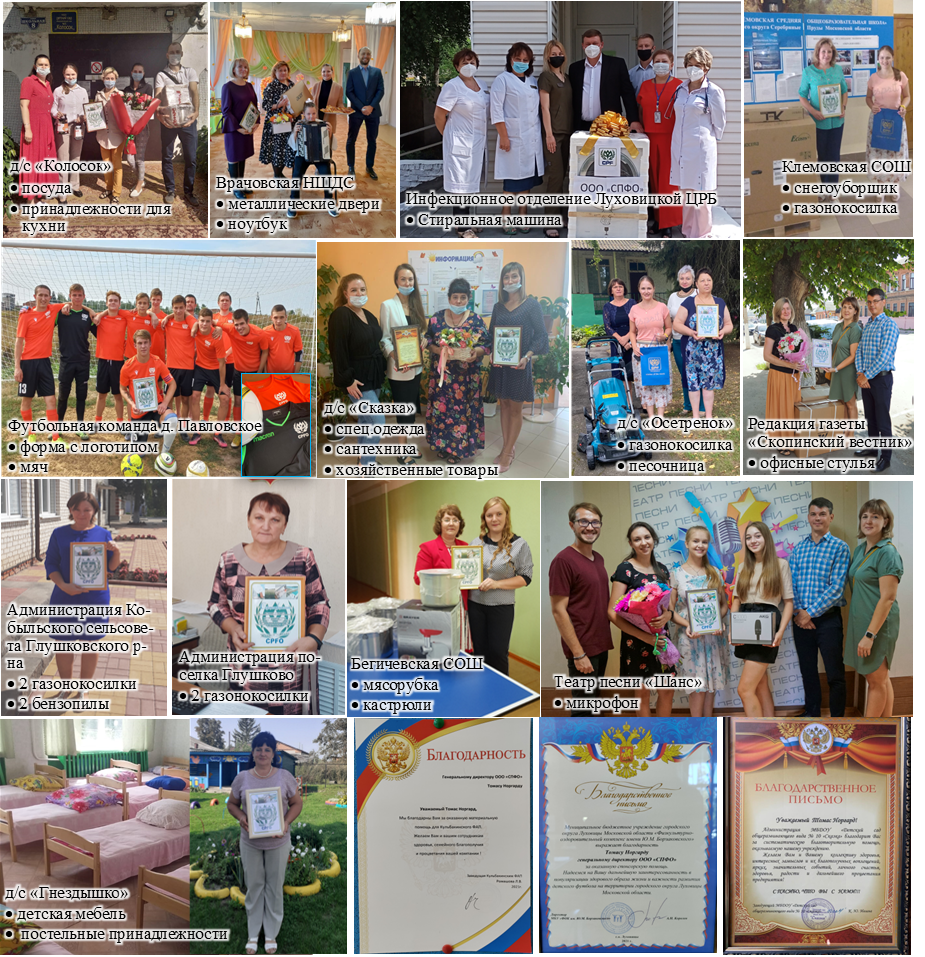 * * *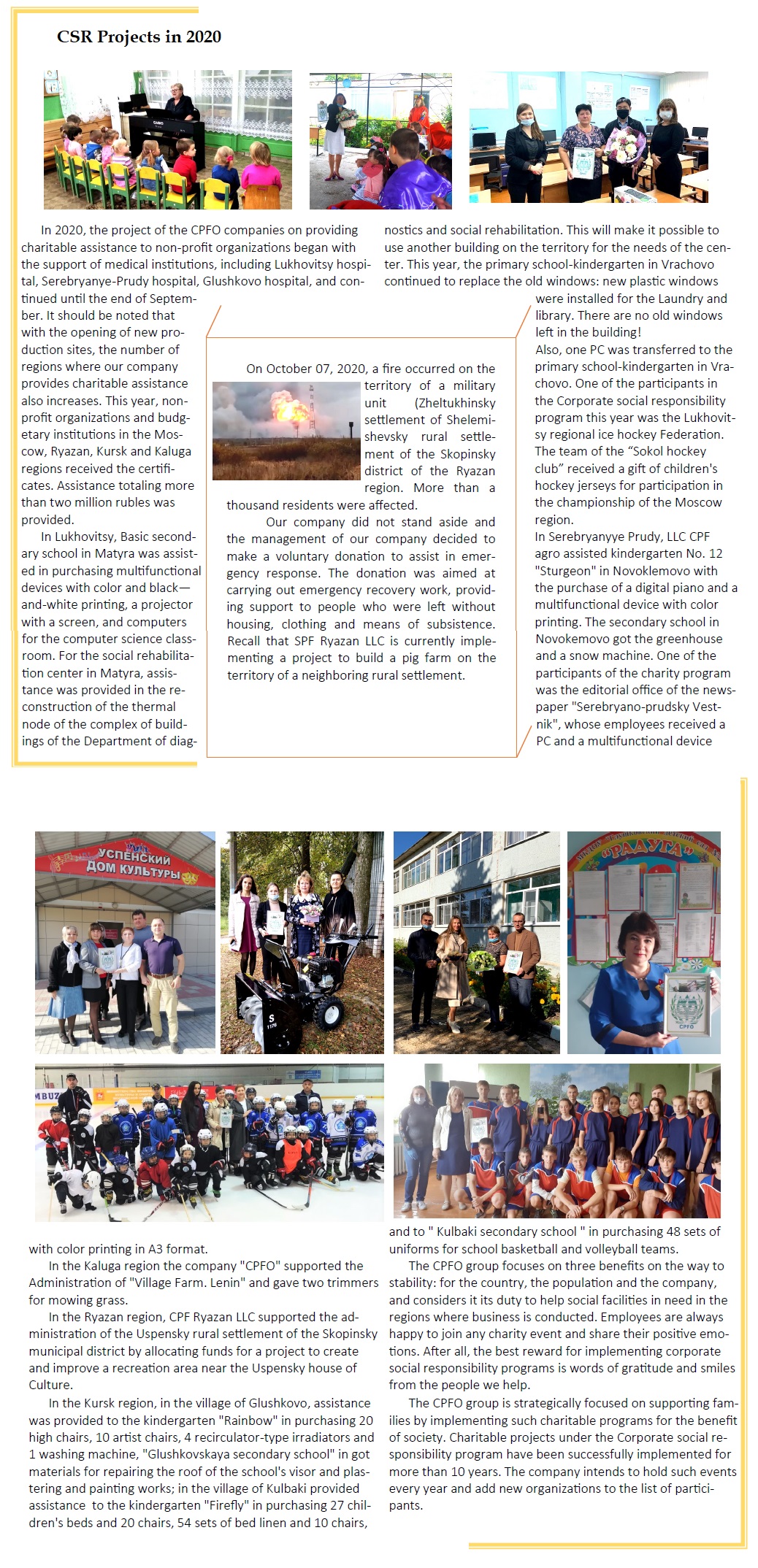 September 5 - International Charity Day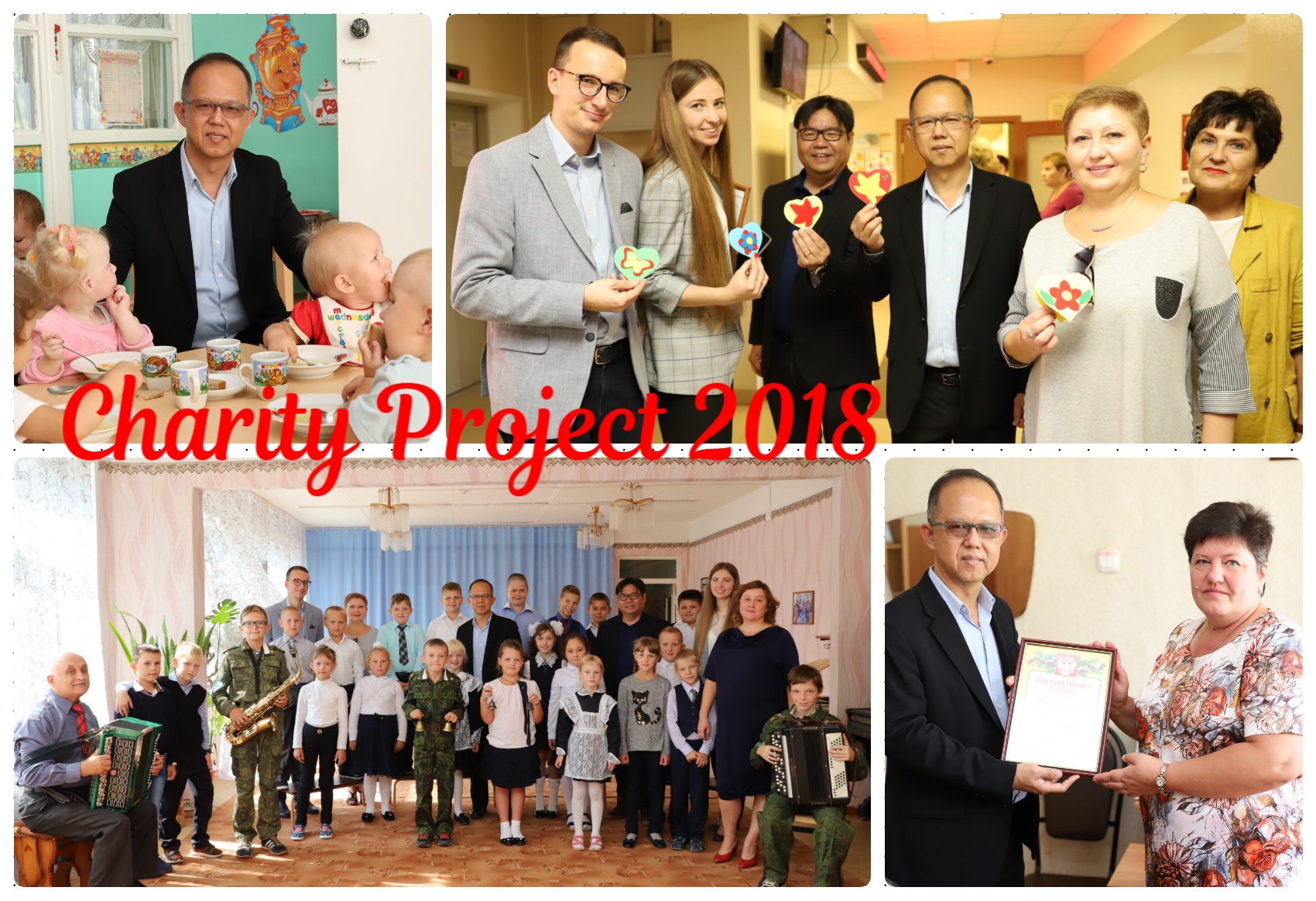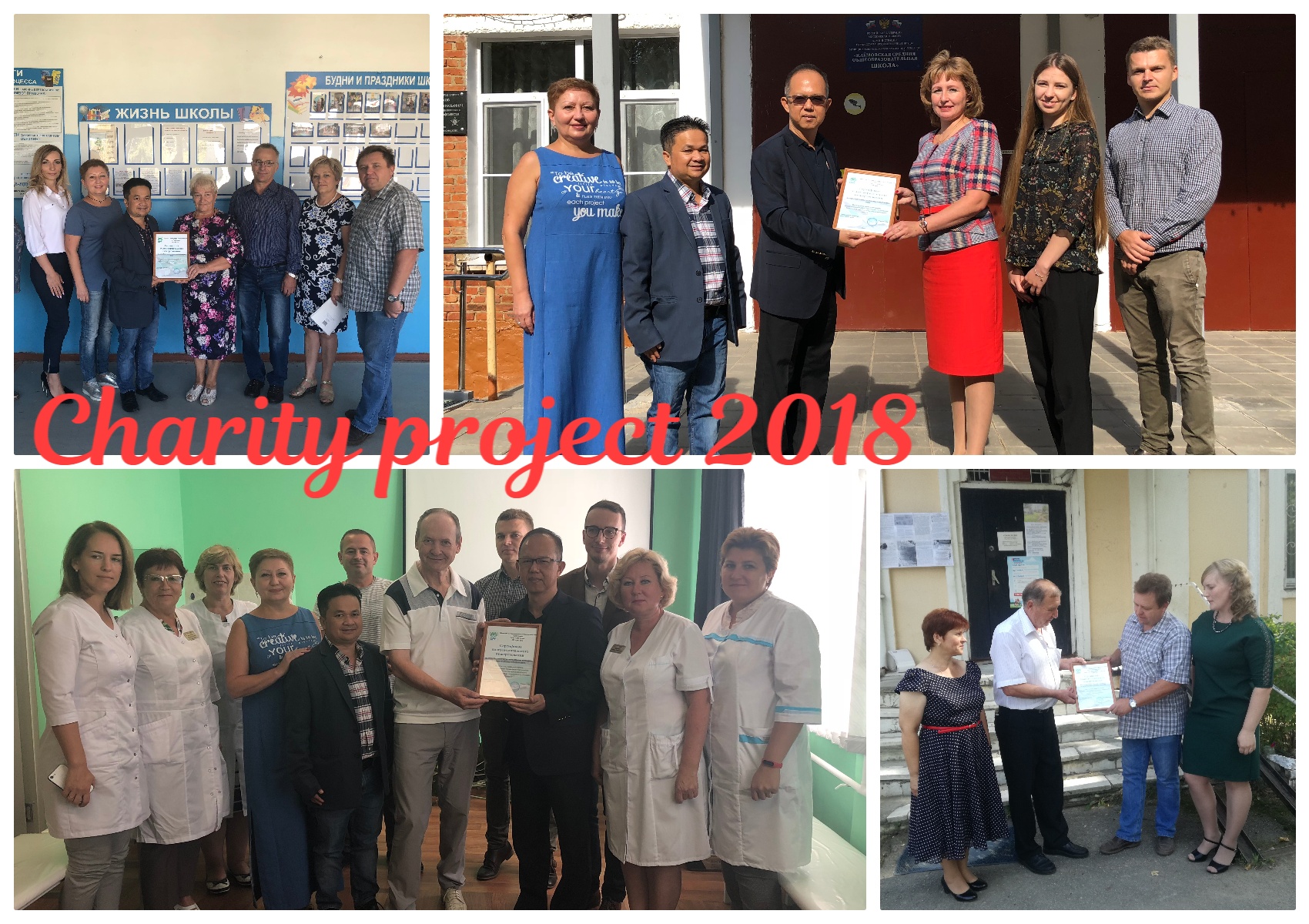 At the beginning of September, the representatives of CPF Russia awarded donation certificates to 8 organizations of CSR project 2018. CPF Russia have been working in Russia more than 10 years and successfully carry out all charity projects in Moscow and Kaluga Region. In this year the company officially announced about its sponsorship pro in local mass media purposed to provide material assistance to all public organizations and non-profit institutions.
It is well known that the main value of CPF is 3 benefits on the way of sustainability: country, local population and only then the company. Necessary support of all social institutions which are located nearby our business units is our responsibility. We are ready to invest not only money but share with positive emotions of our employees. Smiles and good feedback from local population is the best award for our SCR projects. We really appreciate family values and believe in future potential of society.
On September 5th the certificates giving ceremony took place in Lukhovitsy region. The participants were 5 public organizations: Center of disabled children, Kindergarten "Kolosok" in Matyra village, Matyra State school, Kindergarten-Primary school in Vrachovo village and Lukhovitsy social service center. As a result, in the schools were installed new window frames, in the kindergarten were purchased equipment for changing the lighting system, for the social center a new playground was purchased, and a vehicle for the transportation of disabled children were repaired.
On September 6th in Silver Lakes Region the participants of CSR project were State School of Klyomovo village where were installed new window frames, and Silver Lake Region State Hospital which was given a new media system.
On September 7th in Kaluga Region, representatives of CPF Russia visited Belyayevo village and gave a donation certificate for installation new window frames to State school and kindergarten. On September 8th the Manager of farms in Kaluga Region, Alexey Zavatsky, congratulated local labor veterans with 100-year anniversary of State farm named after Vladimir Lenin and gave them presents on behalf of the entire CPF Russia.
In conclusion, the charity budget of CSR project 2018 amounted more than 1 million rubles.
October 11, 2017 - CP Russia employees partaking in blood donorship session again and within CSR vision.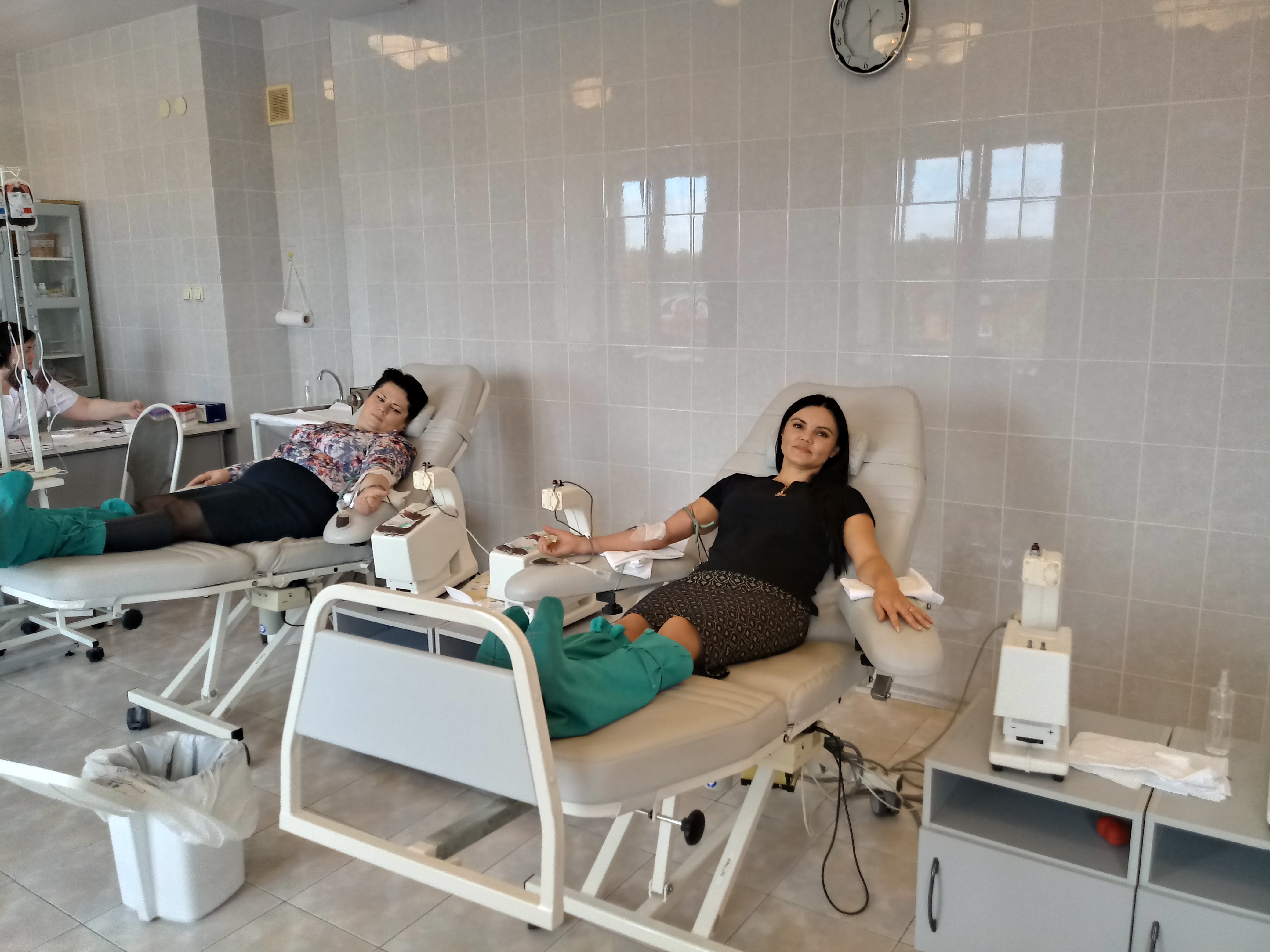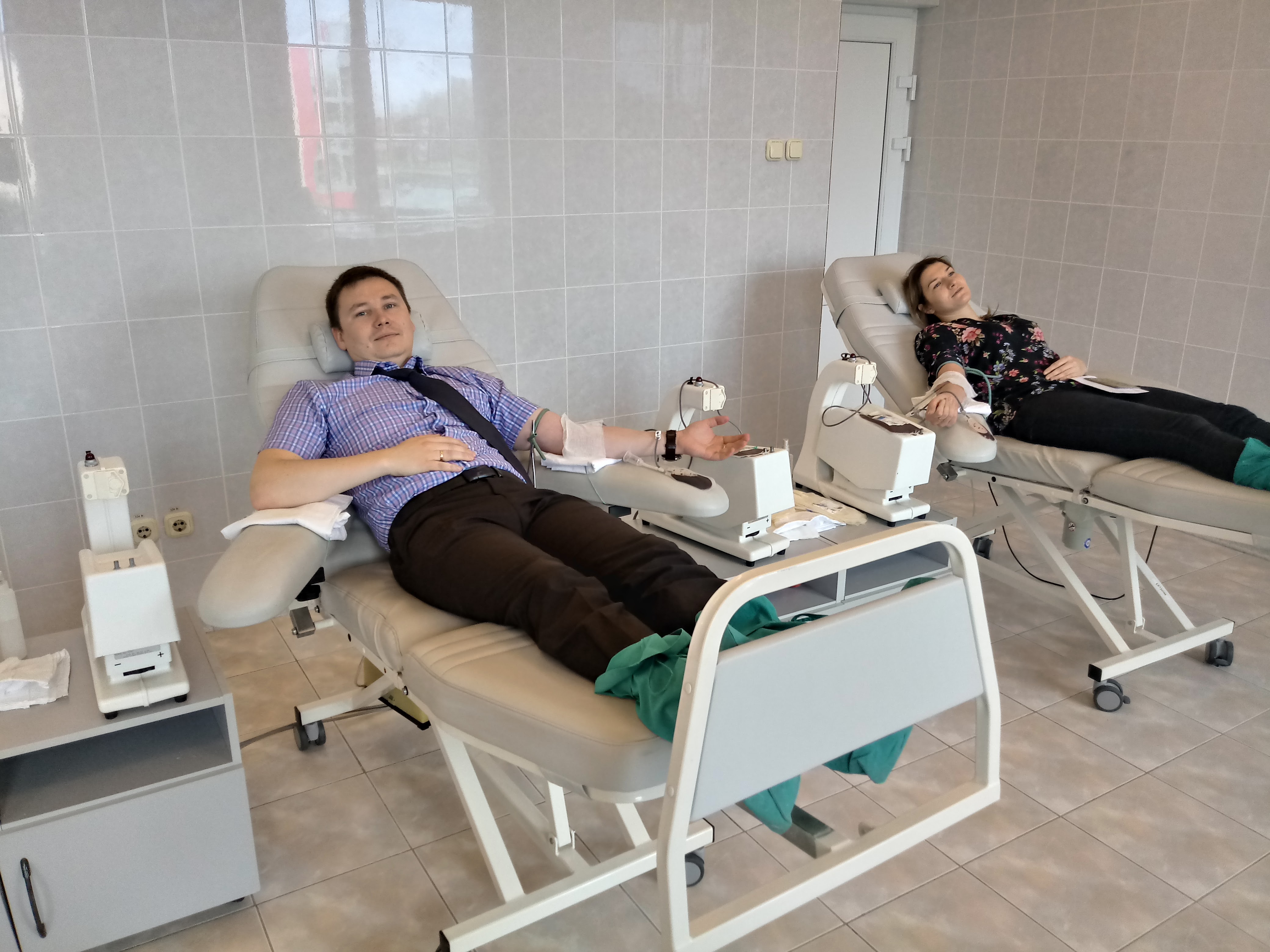 We do believe the tiny drop in the sea of kindness will become useful to those who might need it


May 09 2017. Victory Day celebrated in Lukhovitsy
Long ago it has become a good old way – to celebrate the regular anniversary of the Great Victory in the World War II, granting the tribute to the heroic deeds of our grandfathers, placing the memorial flowers and sharing our memories about those gone heroes. The only existing world move "Imortal Regiment" became as well one of the good old ways, and not only in Russia – but in many countries of the world. Foul May wather did not scare away thousands of Lukhovitsy citizens to walk the streets of the city to partake in a solemn meeting, dedicated to the next the 72nd anniversary of the Great Victory – at the Lane of Glory in Lukhovitsy.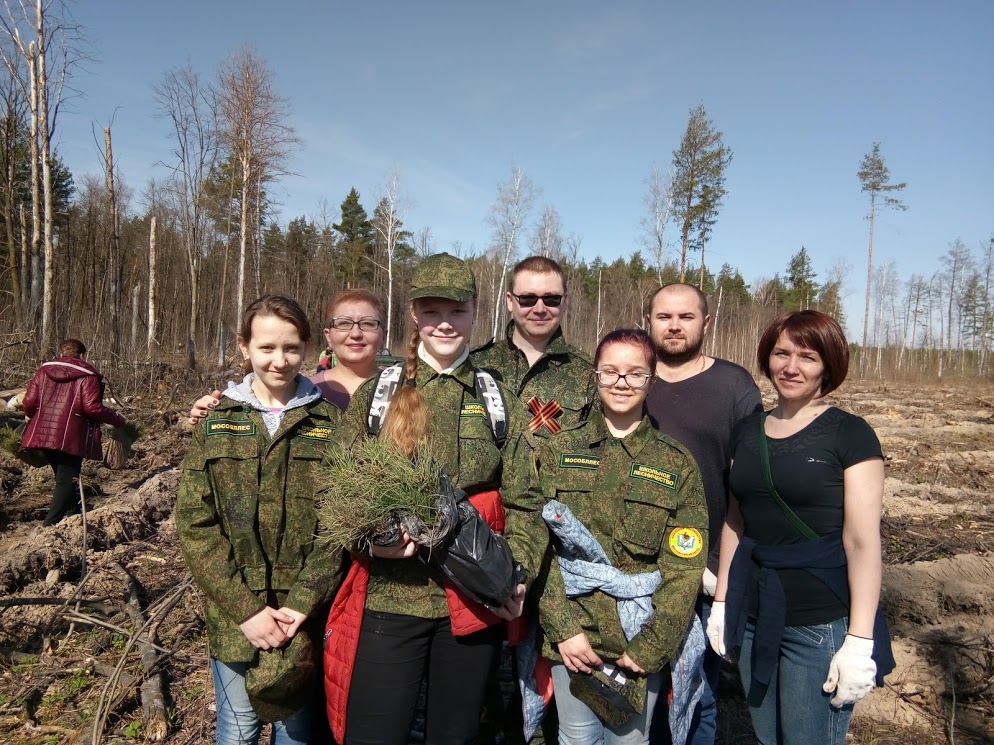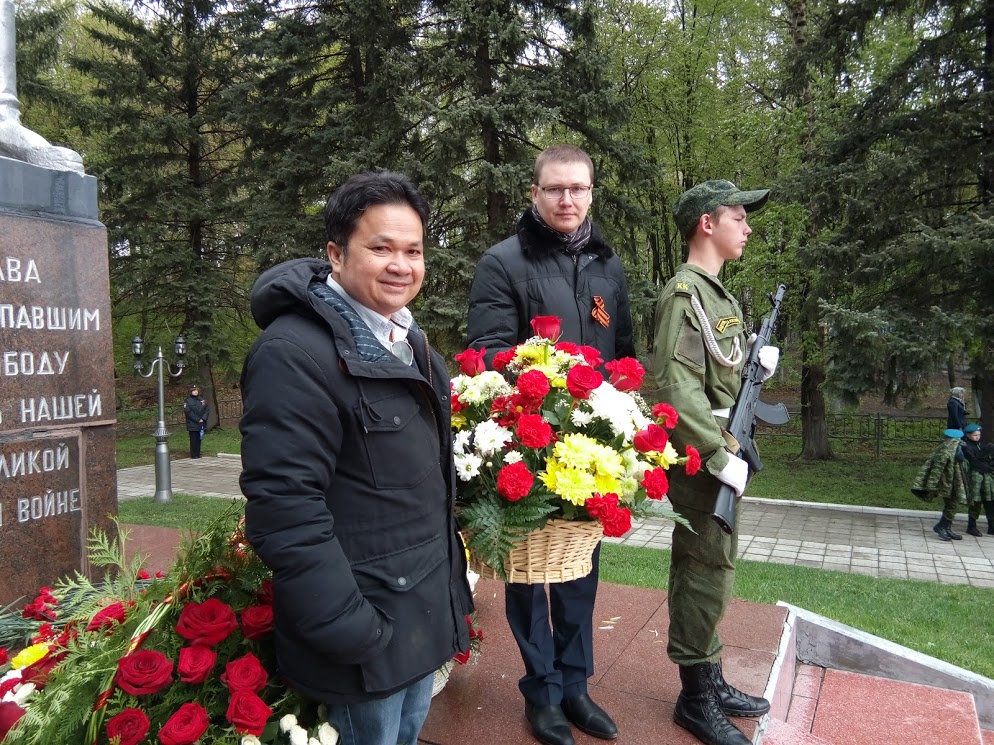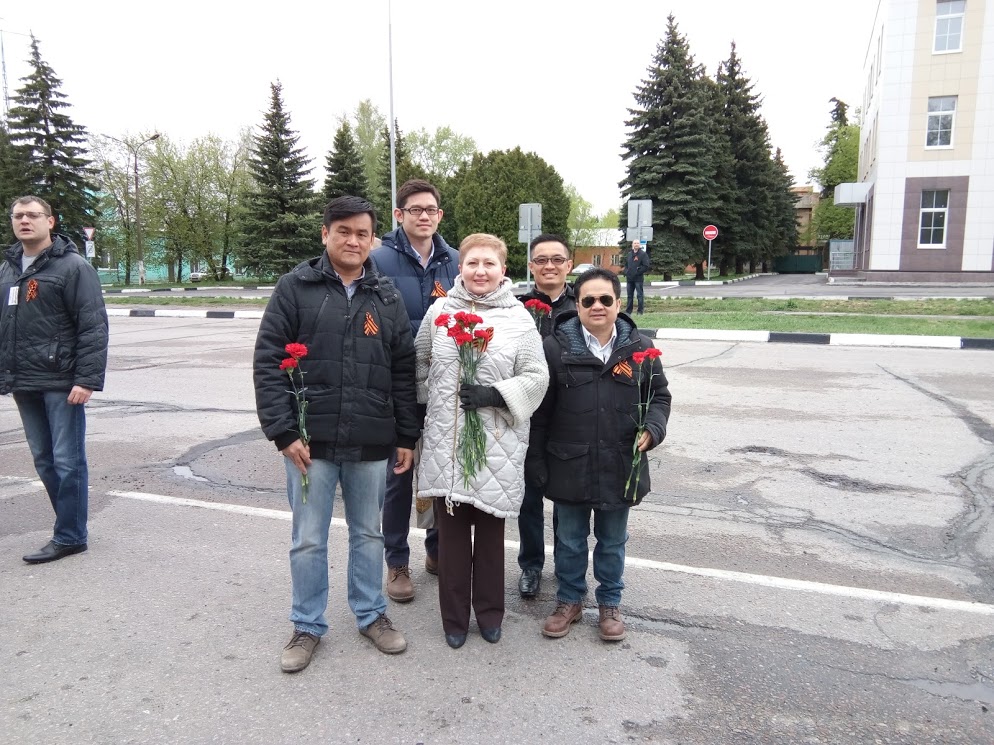 Numerous citizens took part it the move "Immortal regiment", walking the streets of the city, holding the portraits of their relatives – the World War II heroes. Let the good memories of those great people live forever in our hearts!
April 29 2017. "Victory Forest" move in Lukhovitsy district.
Forest resources of Lukhovitsy metropolitan region went through forest fires back in 2010 having suffered heavy damage of nature, when almost quarter of it was burned down. In order to recover the lost natural resources there was organized the move "Victory Forest" in Lukhovitsy district on April 29, 2017. Only jointly and painstakingly it is possible for us to revive the damaged forest. CPF Russia employees did not stay away unconcerned as well – some of our colleagues joined the few forest creation works.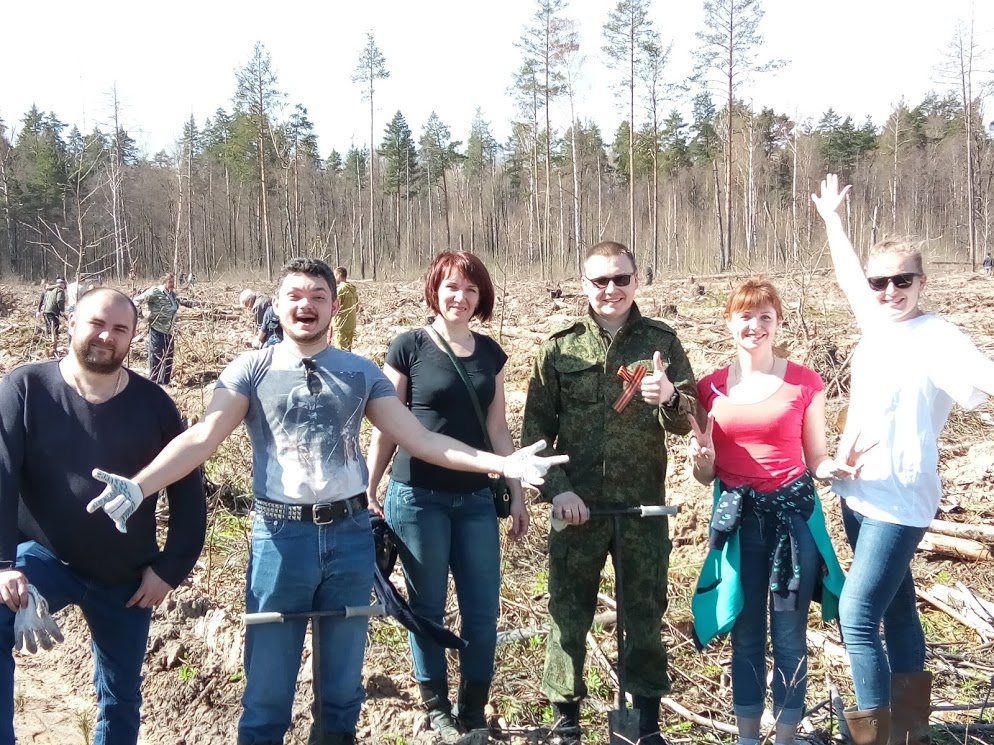 Let the times go by, with the young forest having risen filling the lungs of grateful people with crystal pure air.
April 25,2017. "Blood donorship" program
It is the second time CPF Russia team is taking part in the "Blood donorship" program. The same as it was the last year - 11 employees of our company served as blood donors, having arrived to fulfill this goal at the Moscow region, Kolomna Medical Center (blood transfusion department) located in Kolychyovo micro-district.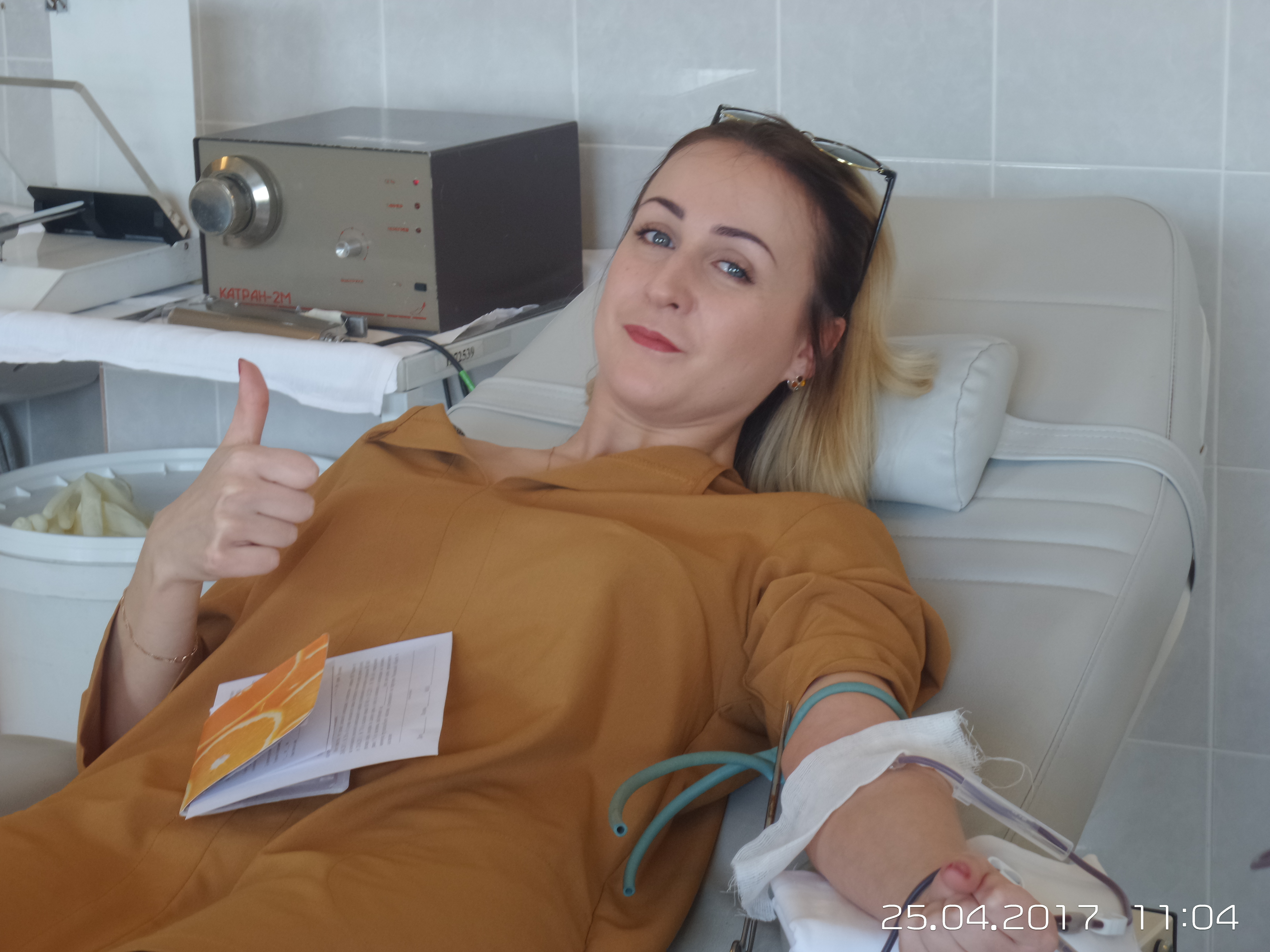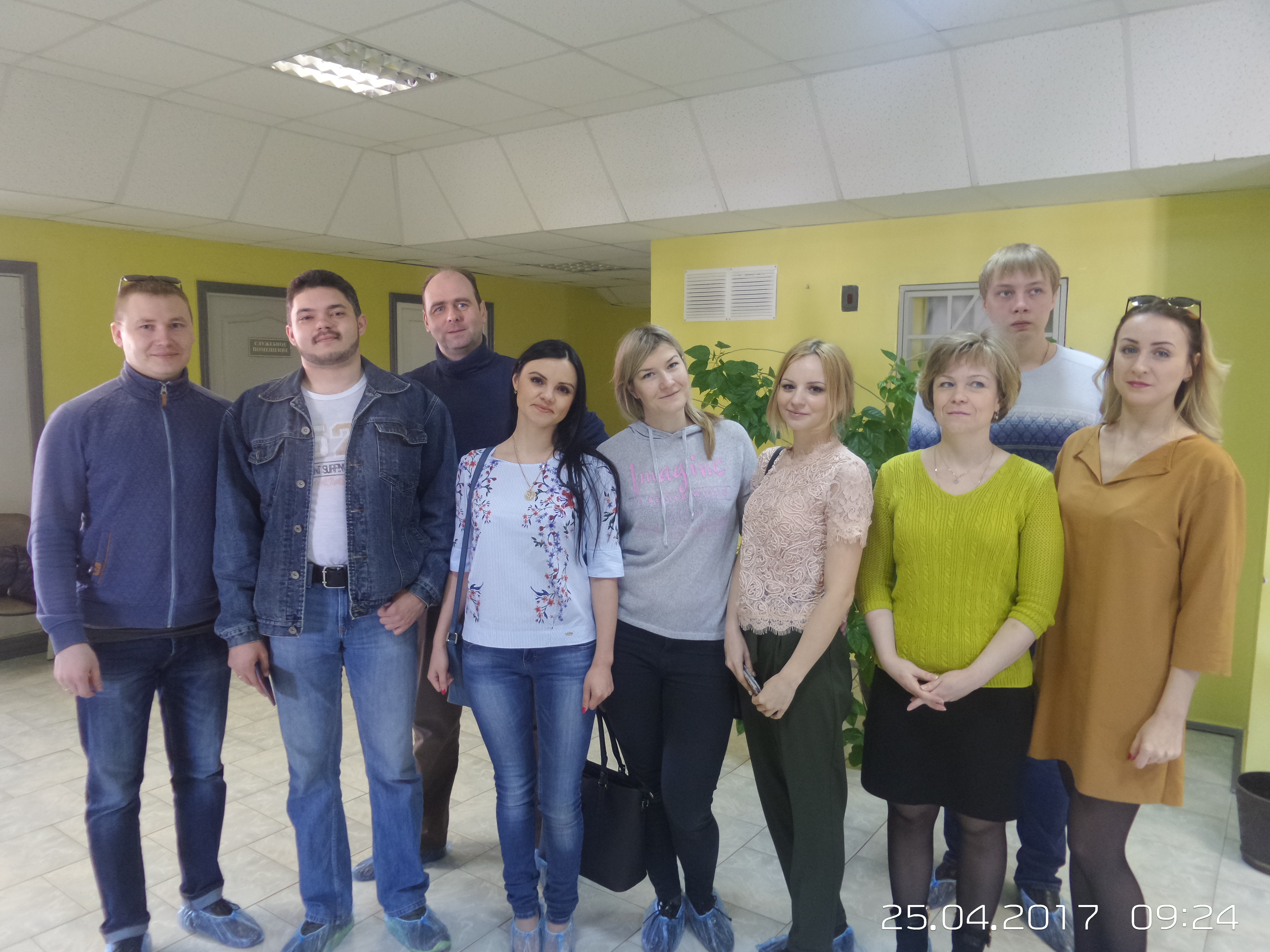 We are certain that blood donorship is a matter of great importance and no doubt - it helps of the medics when saving and supporting human lives. As well - we are pleased to reckon that deep ocean of good contains as well our drops.
We wish to all of you to be in a good health!
April 14, 2017. Greenery planting – being the swine farms design part.
LLC "CPFO" and LLC "CPF AGRO" operations success is bound not only with the most contemporary equipment, modern production technologies and Russian and overseas professionals involved, but also – with the bona fide attitude to the environment alongside human health safety and the people's welfare.
Thus – the perimeter of our swine farms was designed to be surrounded with greenery planting, which, in its turn is the direct conformity with the nature safety legislation.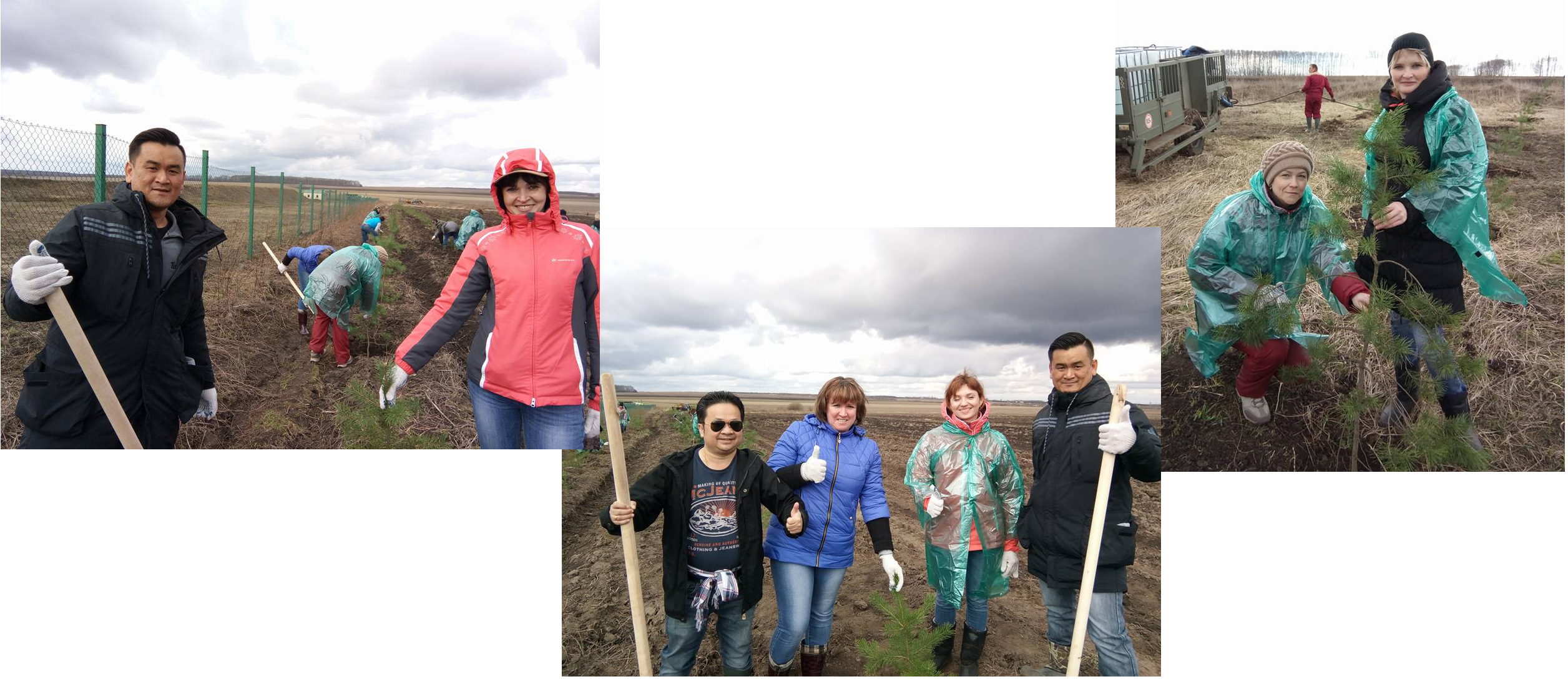 It was the target our companies aimed to achieve, having taken necessary steps: for instance – on April 14, 2017 our swine farms and feed mill stuff took part in creation of the green zone, planting young trees at the swine complex "Kobyslki" located in Serebryanniye Prudi of the Moscow region, and – around it, where over 500 young pines were planted.
December 27,2016. People unbound of capabilitiy limits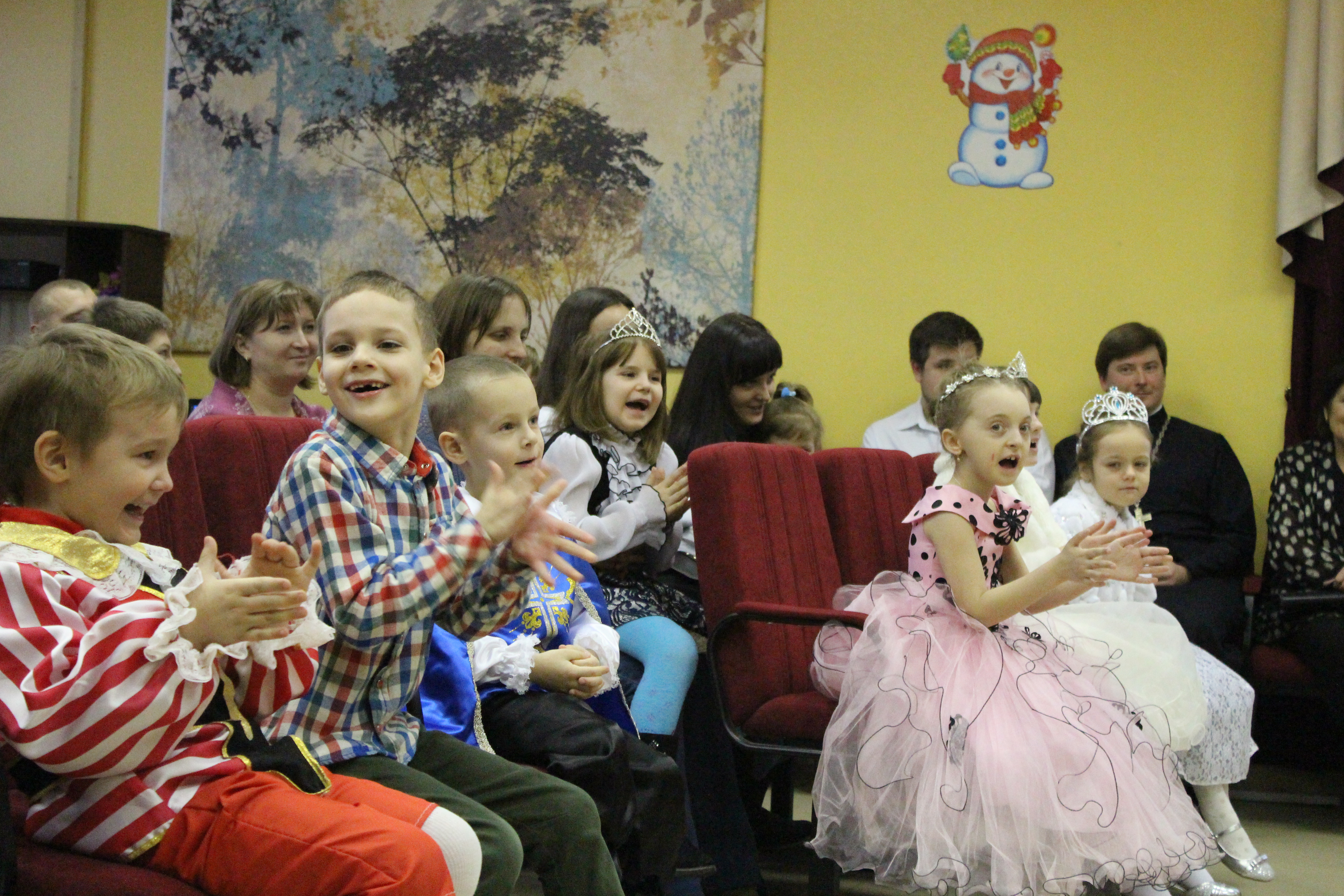 In Lukhovitsy leisure center there was organized New Year festivity for handicapped childred attended by 50 kids roughly. This tiime the children were congratulated by "Unimax" animators team giving to the audience a joyfull new year perfomance bringing only cheerful emotions. Kids and their parents took part in various quiz games, handling puzzles, round dances and, of course - they performed their New-year Chants to Ded Moroz and Snegurochka. Everybody had a lot of fun!
Following the existing tradition - LLC "CPFO" took part in the event having granted sponsoring support. This company's bound with agricultural goods production, meat and branded meat products import. The representatives of the company arrived to the festival, congratilated childred and their parents with the incoming New Year and Orthodox Christmas, having expressed warmest regards and wishes of well-being and perfect health. Lukhovitsy leisure center, in its turn, handed over the "Note of Thanks" to the company's General director, Mr. Buree Srina. The Note is thanking the thai company and its General manager for continual support granted to youngsters.
"With the New Year around the corner I wish that all your dreams come true and your expectations come to life as soon as possible, and to your families I wish only well-being and perfect health"
October 25 2016. Let's have some fun together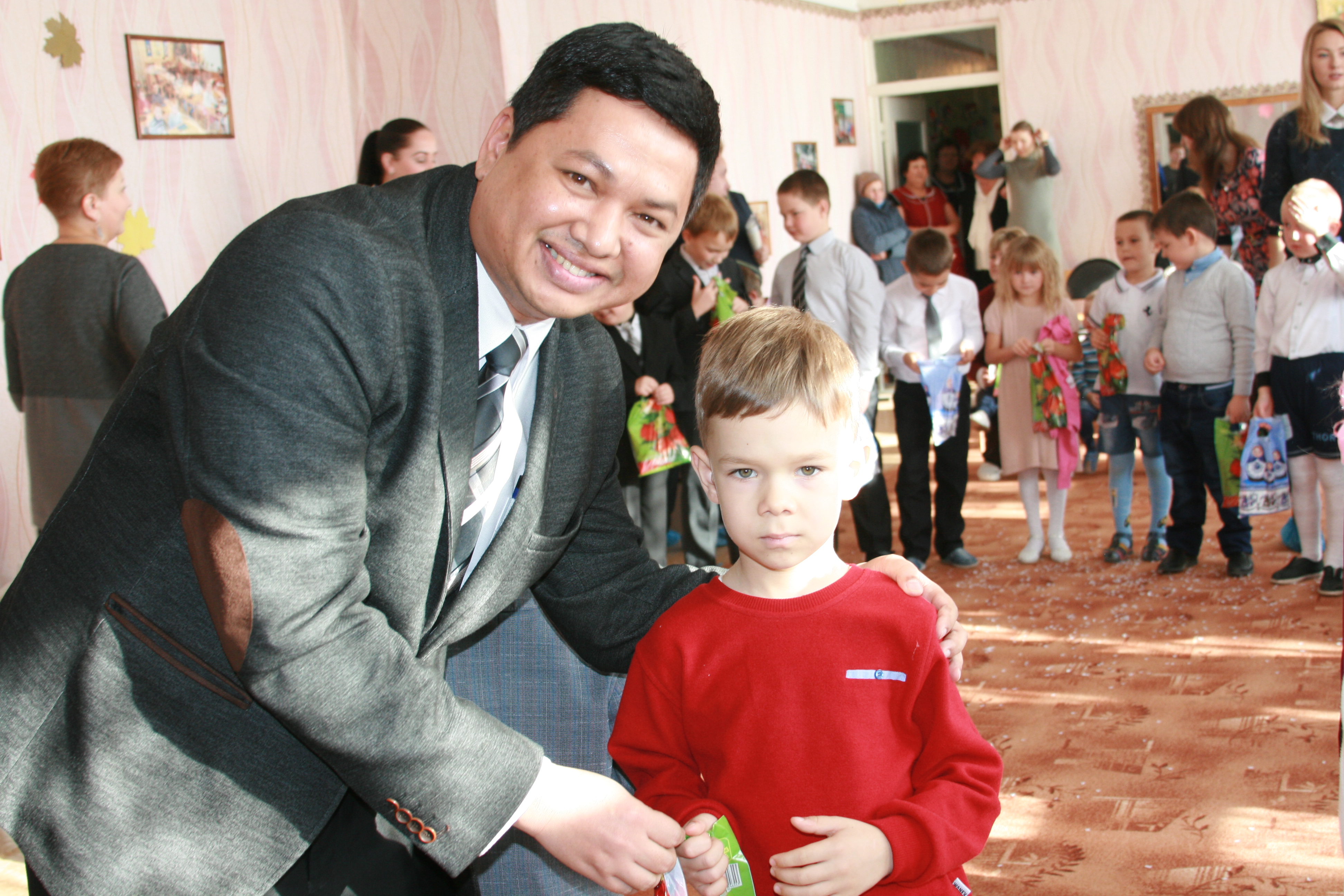 It is not the first time "CPFRussia" is granting sponsorship to elementary educational institutions located within the Lukhovitsy region. Lately those beneficiaries grew in number with Vrachevo elementary kindergarten school with presents like home appliances, toys and development games.
New windows were mounted and lighting fittings replaced. The guests did not come emply-handed: each child was handed a present of his own. Though - the most important here was the way the young girls and boys welcomed the long-awaited guests: they prepared a live performance with dances, poems and songs. And our conventioanal partners from juvenile center "Unimax" delivered an animation program. Jointly effots resulted in joyfull, bright and ever happy action - which makes no doubt this little brook of good undertakings will turn into a flood of kindess!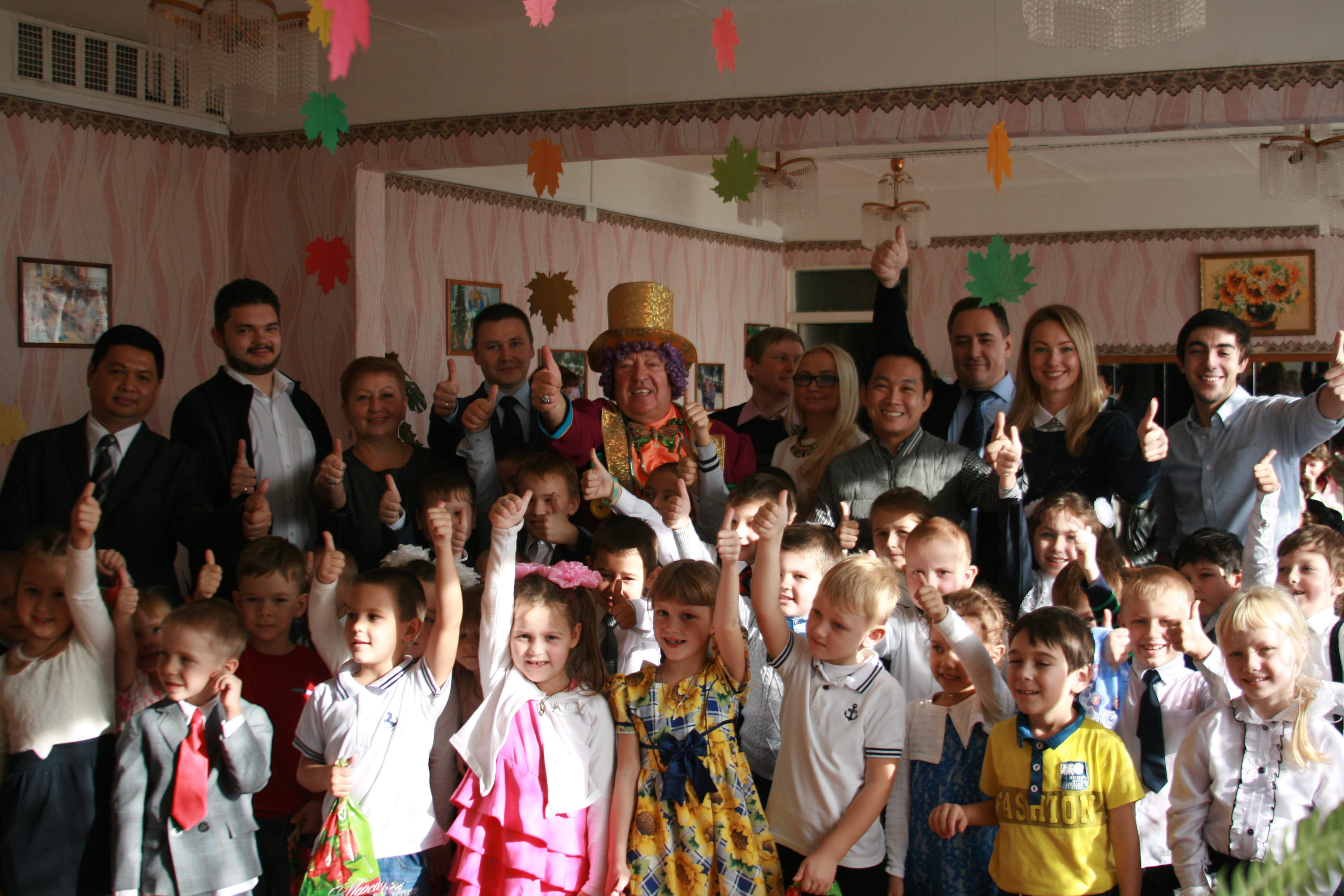 ---
October 24 2016. The gift of life
For the first time within CSR program implementation by LLC "CPFO" 11 employees of the company became blood donors.
the company has proven to be a benefactor implementing the projects aimed at being useful to those people and organisations in need.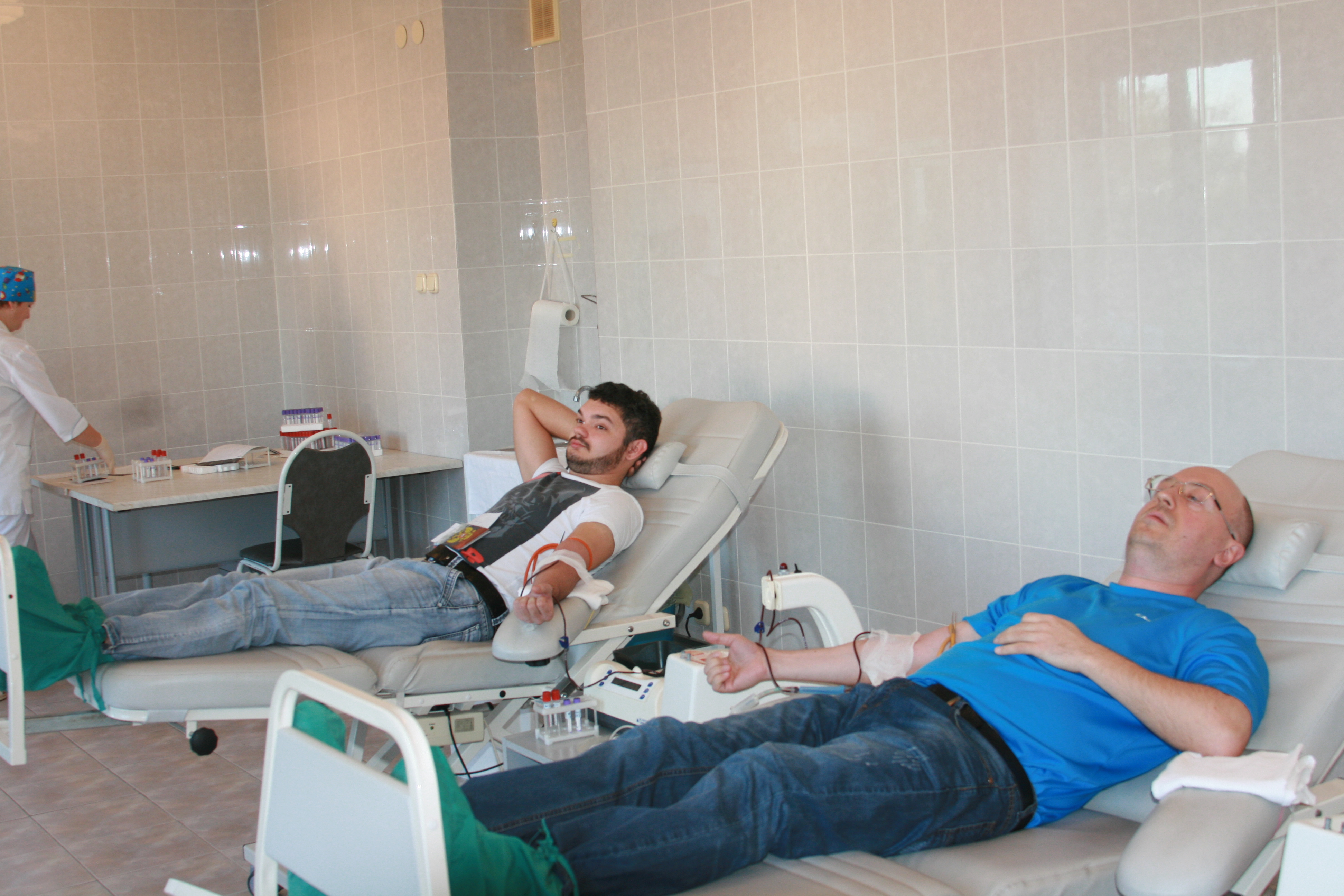 However it is not possibe to forsee the use of this blood granted on October 24, 2016 by our colleagues, though it is certain that this free aid will serve people whose condition might be close to critical.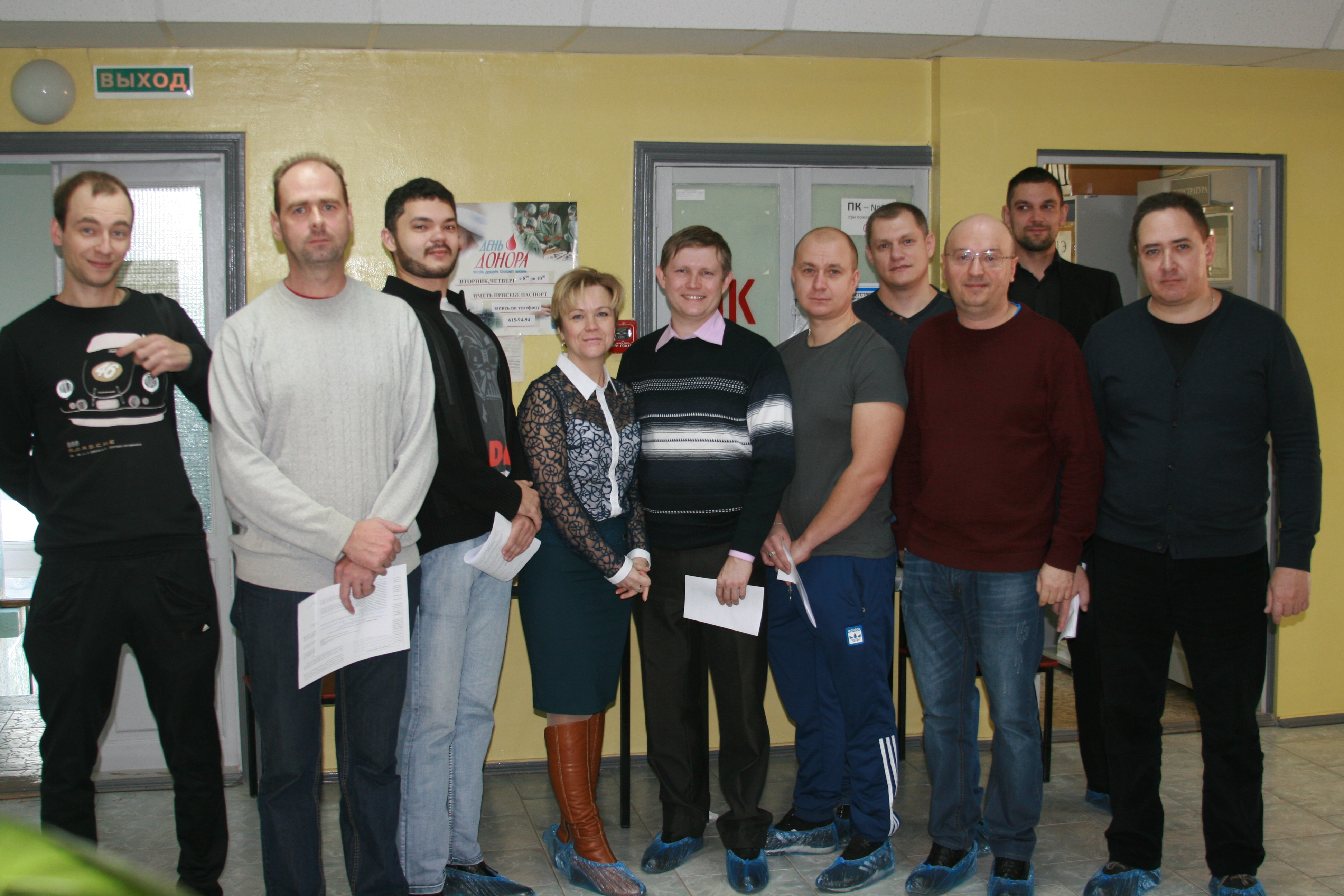 ---
September 20 2016. Bringing only joy
«Bringing only joy» - that was the motto of the event ogranised by "CPFRussia" within our CSR pragram in Kindergarten No25 located in Matyra villatge, - being one of the patterns serving to facilitate the operation of local social institutions. Our company is always ready to hear out the appeals of this kindergarten "Kolosok" administration. «For several years CPFRussia grants us sizable material backing: they helped us to purchase an over, they mounthed plastic windows, they helped in refurnishment, they presented a lot of handy items and devlopment toys. They also help us inprove the outside kindergarten territory. One time per year we organize jointly festivities, conventionally timed to the academic year start - as it was related by the institution matron, Mrs. Gudozhnikova Larisa. This academic year there were no exeption from this tradition - on September 20, 2016 CPF Russia representatives accompanied Mr. Wirachat Kaewsuanjik, the animal husbandry department director. The event was cheered up by juvenile center "Unimax" volunteers - Tatyana ana Georgiy made a lot of fun entertaining the children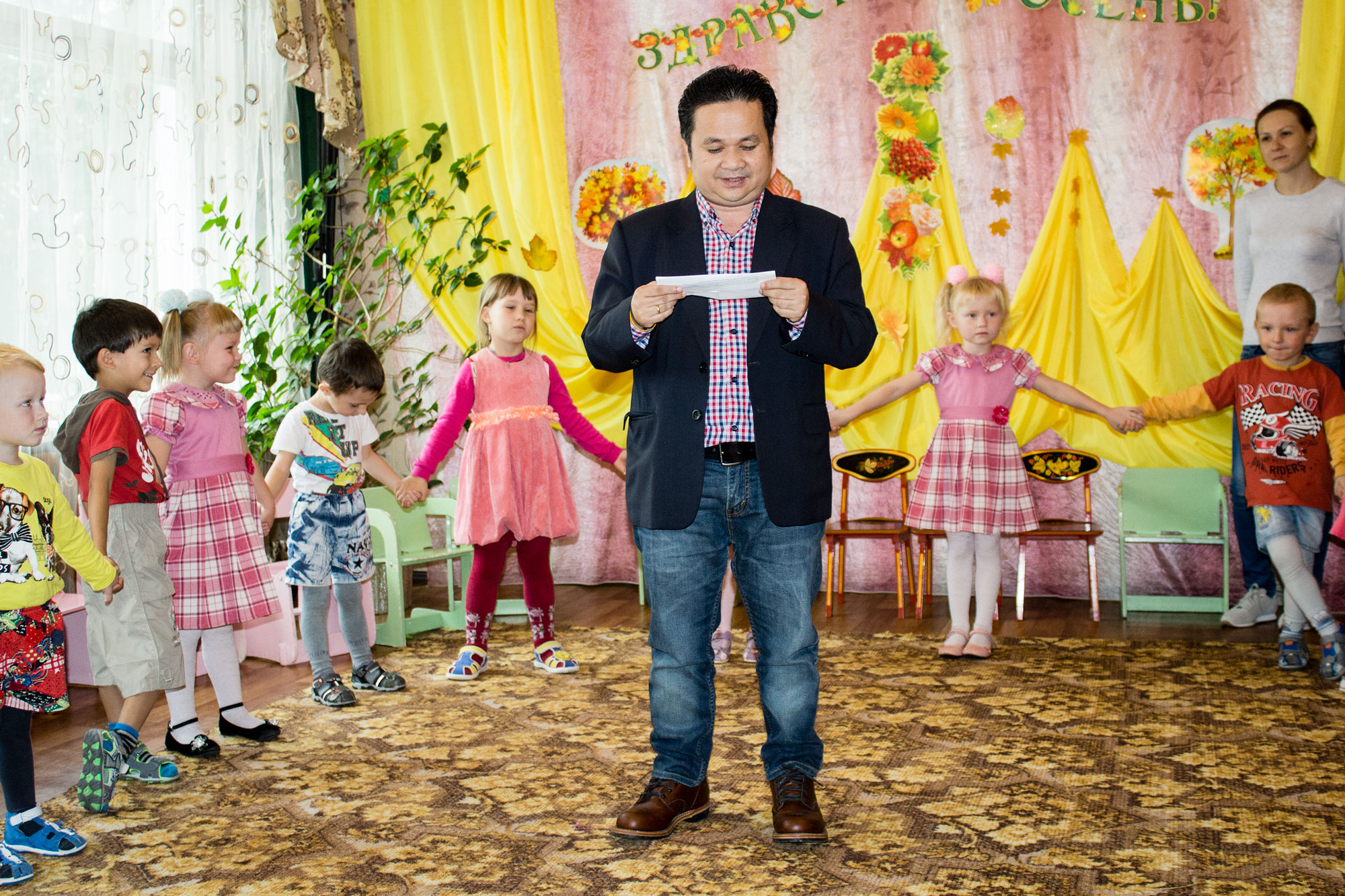 Together with popular cartoon series "Fixiki" - Simka and Nolik kids were playing, singing, dancing, participating in joyful contests. Children were deilighted to get a big size pool as the Company's gift. In their turn children made a live perfomance and presented a hand-made applique painting. The festivity ended with children being treated with sweets and candies. All the event guests and participants had a bunch of great impressions and radiant mood, because nothing compares with the feeling of giving joy to children.