CPF Russia - excellence in everything!
CP Group brancehes worldwide pay special attention to animals feeding during the early stage of development, when it is necessary to support and stimulate the appropriate bones development providing the proper intestines functioning alongside the maximum possible digestibillity, as well as - maximum weightgain with less animal feed expenses.
Those were the purposes our prestarter feeds were elaborated for: calves (CP973) and piglets (CK3 550S).
Starting from January 2018 our company started to use a new bag type, securing the nutritional value for the metioned feeds for a long-lasting period.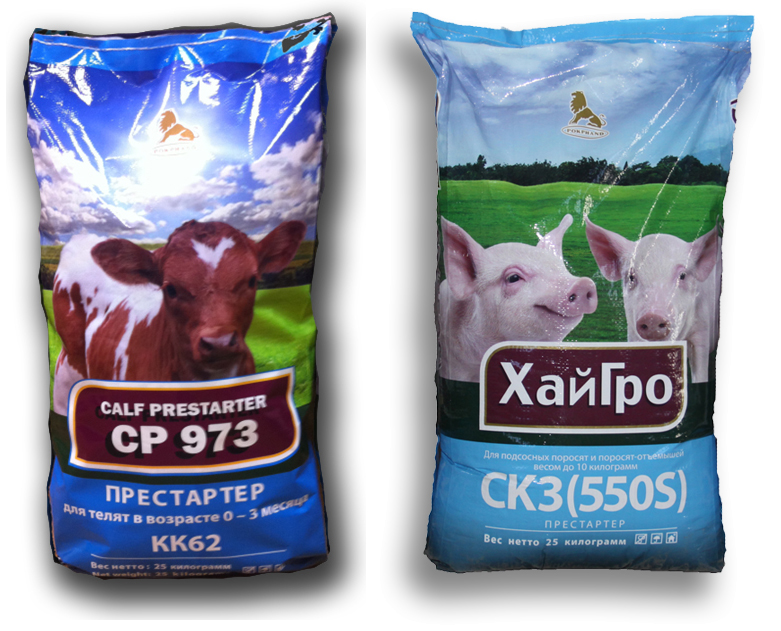 CPF Russia is proud to express our gratitude to the leading Russian livestok producers, who made their choice in the favor of our goods, and we're delighted to declare that exellent feed quality is now being accompanied by exellent quality of the corresponding bags. Thank you for your cooperation!
As always, CPF Russia tends to follow CP WAYS policy, used at all the international offices of CP Group - to provide the exellent quality regarding any activity we happen to manage! Thus, in case one should try and seek for the optimum "result-and-quality" business pattern - we'd be happy to welcome you as one of our customers!